A propos de l'auteur Lalilulla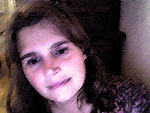 Quelques mots sur moi
Je vais dire que j'ai 35 ans... (depuis) et pour très longtemps !!
J'habite près de Paris...

Mes centres d'intérêt
Tricot, broderie, couture... et petits bricolages (décopatch,...)... on va dire que je suis très éclectique pour ne pas dire que je commence plein de choses que je ne finis pas toujours !!! Errer sur le net à la découverte des magnifiques créations des autres ! J'adore aussi musarder dans les boutiques mode, déco, enfants, etc... Je passe aussi beaucoup de temps à papoter avec mes amies, en live, au tel ou par mail !
Mes films préférés
En 1er sur la liste, Out of Africa !!! Ensuite... Sur la route de Madison, Witness, Sens Unique, Officer and Gentleman Ils datent un peu... mais sinon, je me spécialise en Disney, en boucle, jusqu'à connaître par coeur les répliques... Je regarde aussi la télé... avec une grosse addiction à FBI, Cold Case, NCIS, NY911...
Mes musiques préférées
Dans le désordre, au fil de mes lubies, écoutes obsessionnelles... Carla Bruni, Souchon, Raphaël, Julien Clerc, JJG,... Leonard Cohen, Norah Jones James Blunt, Gary Jules, Heather Nova, Hope Sandoval... Classique aussi... (Bach, Mozart, Vivaldi...) Liste non exhaustive...
Mes livres préférés
J'ai adôôôôré "la Conversation Amoureuse" d'Alice Ferney, ainsi que "Je voudrais que quelqu'un m'attende quelque part" d'Anna Gavalda, "Je l'aimais" (snif) aussi d'Anna G, "Dans ces bras-là" de Camille Laurens (je recommande vivement !), et aussi "L'amour, roman". J'aime aussi lire Justine Lévy... Oui, un peu des livres de femmes en ce moment...