A propos de l'auteur lili pimprenelle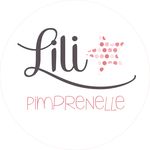 véronique devillers
Date de naissance : 27 novembre 1972
Pays : Belgique
Ville : villers-l'eveque

Mes centres d'intérêt
Ma fille Elisa ! une canaille ! La lecture, la musique, depuis peu la couture,la cuisine quand j'ai le temps ...
Mes films préférés
Billy Elliot, Control, Dirty dancing ( que de souvenirs!), Breakfast on pluto, Beautiful things, Les vestiges d'un jour, Batman begins, Lost boys, les goonies, E.T.,The Big Lobowsky !, retour vers le futur, velvet goldmine, transpoting, le silence des agneaux, Shinning, Thelma et Louise, Fargo et ts les films des frères Coen, les lois de l'attraction, Stand bye me, Me, myself and Irène, ...
Mes musiques préférées
David Bowie, Interpol, The cure, The smith, the virgins, Benjamin Biolay, Air, Phoenix, Joy Division, Bell and sebastien, Millionaire, Tiga, Miss Kitting, The Horrors, The Whitte lies, Julian Plenti, The strookes,The gossip, Dominique A, Miam monster Miam, Hank harry, The Tink thinks ...
Mes livres préférés
Tout "Bret Easton Ellis (surtout "les lois de l'attraction"), George Orwel : "1984" !, Nick Hornby: tous !, Armistead Maupin: "les chroniques de San Francissco", John Kennedy Yoole: "La conjuration des imbéciles", Douglas Coupland: "Génération X", Howard Roughan: "Infidèle", Jonathan Coe: "Les nains de la mort", J.K. Rowling : "Harry Potter"...