A propos de l'auteur Sierramoon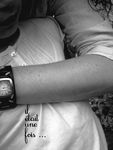 Site Web : http://arcencielolavabo.canalblog.com/

Quelques mots sur moi
Bienvenue sur mon blog.
Je m'appelle Valérie et j'habite en Morbihan.
J'aime les travaux d'aiguilles, la couleur, la photo, l'Ouest Américain et communiquer avec des personnes de tous horizons. Vous pouvez me joindre par le lien "contactez l'auteur" en haut de la colonne de droite.

My name's Valerie and I live in Brittany, Western France. If you happen to visit, please drop me a line by using the link "contactez l'auteur" top right column, even if just to say 'hello' . My main hobbies are needlework, everything that has to do with color including photography, traveling esp. related to the Western US, and I enjoy reading about your ideas/experiences/crafts...& meeting new people.