A propos de l'auteur madamecanaille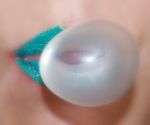 Date de naissance : 18 avril 1988
Email : Contactez-moi
Pays : Suisse

Mes centres d'intérêt
couture, sport, montagne, cinéma, photo,...
Mes films préférés
City of Angels, P.S. I Love you, Jeux d'enfants, Blood Diamond, The Holiday, The Bank Job,...
Mes musiques préférées
9 crimes - Damien Rice, Rosie's Lullaby - Nora Jones, Hudred - The Fray, Stay Away - The Honorary Title, White T-Shirt - Micky Green, Whatever this town - Eskobar, I can't stop this feeling I've got - Razorlight, Viva la Vida - Colplay, and so many more !!
Mes livres préférés
Et si c'était vrai - Marc Lévy, Les Thanatonautes - L'empire des anges - Nous les Dieux - Le souffle des Dieux - Le Mystères des Dieux de Bernard Werber et tous les autres de cet auteur !