25 juin 2011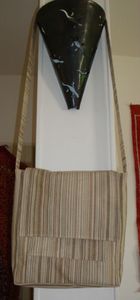 Taille de l'enfant ou de l'adulte et du patron : adulte de 1m80 patron taille unique lol

Pourquoi j'ai pris ce modèle : delande de mon cheri
Tissus utilisés et éventuellement sa provenance : coton un peu epais choisi par l'interessé mondial tissu

Les modifications que j'ai apporté : rallonger un peu la bandoulière, scratch en fermeture et une 2 eme poche à l'interieur

Le prochain sera sûrement : manteau d'automne pour mon doudou en court puis cadeaux de naissance of course!!
Plus de photos chez moi
24 juin 2011
Mon tout premier ouvrage Citonille, qui était resté dans mes archives...
En toile de Jouy et lin couleur taupe...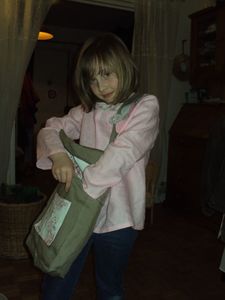 08 juin 2011
assez modifiée car c'est pour m'en servir comme sac a main du quotidien, donc elargie, ajout de poches, fermeture eclair....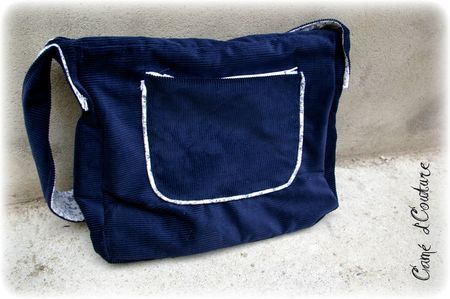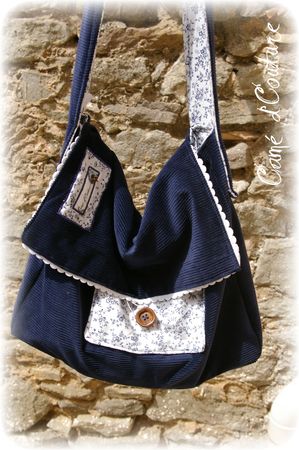 plus de photos et details sur mon blog: là
02 juin 2011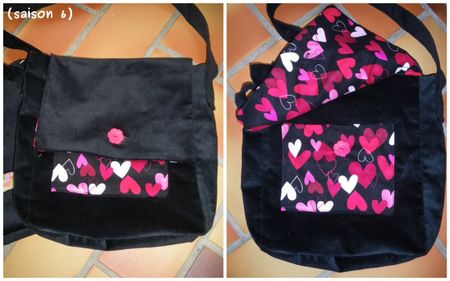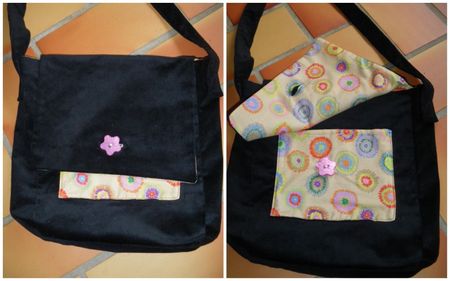 Taille de l'enfant ou du patron : /
Pourquoi j'ai choisi ce modèle : pour gâter deux cousines de 10 et 11 ans.
Tissus utilisé et sa provenance : velours milleraies noir Oberpollinger (Munich), tissu coeur Kauffman (Karstadt Munich), tissu ronds Bouillon de couture.
Le truc à faire : /
Le truc à ne pas faire : /

Les modifications apportées: /
Le prochain sera sûrement : un essai dans le nouveau lire de madame Citronille.
01 juin 2011
Nous sommes mercredi? Alors voici la besace des activités du mercredi! Voilà bien longtemps qu'elle m'avait tapé dans l'œil dans le livre des intemporels kids. Un peu de récup', du Liberty bien-sûr et voilà le résultat!
Besace des activités du mercredi des Intemporels pour enfants
Toile de lin, liberty Poppy and Daisy, bouton en ébène la Droguerie
Je n'ai eu aucun problème pour la coudre, j'ai juste ajouté quelques petites modifications : j'ai termocollé la toile de lin pour donner plus de tenue au sac et j'ai ajouté des boutons et des boutonnières à la bandoulière pour pouvoir la régler.
D'autres photos ici.
29 mai 2011
Voici une demande d'une amie pour se gâter elle-même. Le cadeau a été ouvert ce matin et voici ce qu'il y avait à l'intérieur :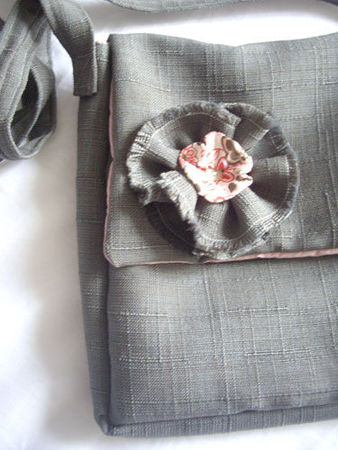 Tissu d'ameublement et Liberty Lauren rose
Dimensions maison...
D'autres photos, par ici :
27 mai 2011
Une besace des Intemporels modifiée pour avoir un long rabat devant avec un grand appliqué manga, j'ai aussi rajouté une poche à l'intérieur et une double poche à l'extérieur au dos.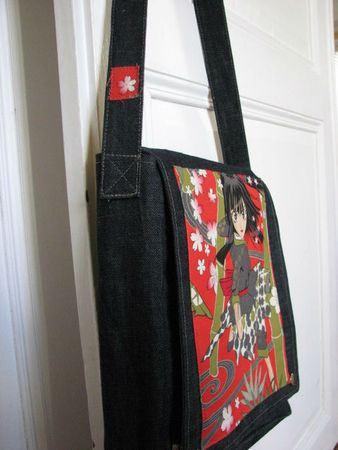 Jean stone plutôt épais et rigide, parfait pour un sac, de chez Tissus.net
Coton "thunder flower", Alexander Henry
Coton vichy gris Toto pour la doublure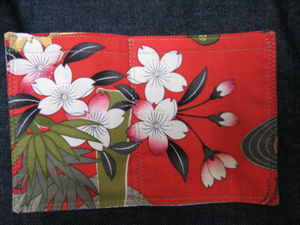 Comme la robe, c'est à vendre sur la galerie Bik-Nok, l'intégralité de la somme étant reversée à la Croix Rouge pour les enfants au Japon.

Plus de photos là :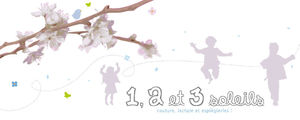 24 mai 2011
A l'occasion des 10 ans de la fille d'une amie,
j'ai tester la besace IPKID qui me fessait de l'oeil depuis un moment.
Cadeau utile mais ludique,enfant mais pas trop un bon compromis a cette âge non?
Tissu coton fushia Ik-a et l'imprimé collection" Farandoles"
Modifications :poche posée en intérieur+rajout d'un lien posé par pression,avec un mousqueton pour les clés,porte monnaie ...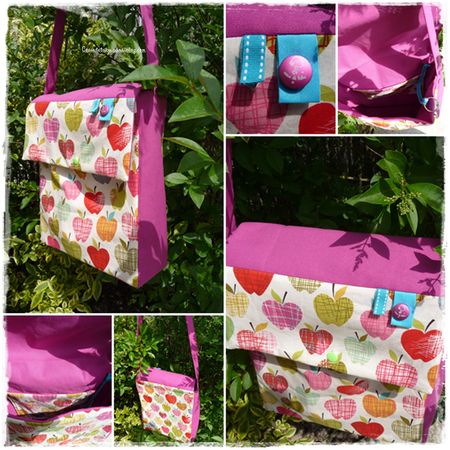 Difficultées,faire des angles propre et carrés mais a part cela rien ...
a refaire c'est sur. Vous aimez?
23 mai 2011
Un cadeau
Une virée parisienne grâce à ce tissus
Pour en voir un plus :
14 mai 2011
Un anniversaire = un cadeau homemade
Besace pour futur pompier :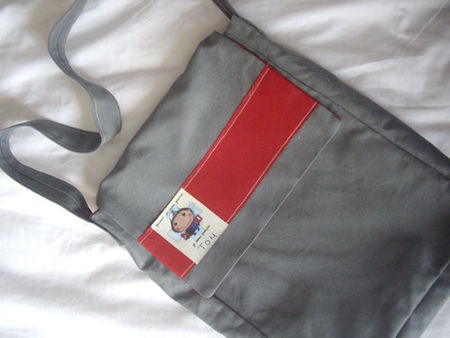 Tissus d'ameublement et coton (tissus du Renard)
Plus de photos :